[Singapore Raffles Music College] BA (Hons) Music Performance And Recording
Last Updated on 3 May 2023
BMus (Hons) Music Performance And Recording is a three-year full-time course, where you can develop your performance and composition skills, as well as record and produce your own music.
For the Recording aspect, you will learn how to capture, sequence, and produce music through a range of music technology modules. You will also get to hone your skills in composing music on the desktop or in SRMC's state-of-the-art recording studio, the Singapore Raffles Production Suite (SRPS).
The Management modules will equip you with the skills necessary to manage an artiste's career, produce performance events, and network within the industry. SRMC supports all students in marketing and managing their musical careers, so that they may exploit valuable opportunities in today's music business.
Course Duration
This is a 3-year full-time course.
Course Outline
Students will undertake the following modules during their course of study.
Year One
Pop Performance Studies 1A
Sound Theory
Desktop Composition
Pop Performance Studies 1B
Sound Practice
The Role of Music Management
Year Two
Pop Performance Studies 2A
Composition And Arranging
Studio Recording 2
Composition And Arranging Workshop
LCM Music Factory
Touring Logistics and Planning
Year Three
Music Management
Showcase Studies
Performance Project
Music Technology Showcase Project
Music for the Moving Image
Music Education Workshop
Experimental Sound
Live Sound Practice
Course Outcome
Drawing upon the professional experience of the music faculty at London College of Music (LCM), this course is designed as a response to the dynamic needs of the current music industry. Musicians will develop both performance techniques and the technical knowledge to record studio music, so as to launch a successful career in the music industry.
Career Prospects
Music Performer (Soloists or with Ensembles/Bands)
Music Teacher
Sound Engineer / Studio Manager
Record Producer
Composer / Arranger (Film, TV, Gaming)
Arts / Culture Manager
Conductor
Music School Administrator
Music Researcher
How to Apply
Head over to our website to apply for the course.
Contact Information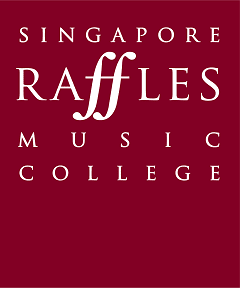 Singapore Raffles Music College
456 Alexandra Road Fragrance Empire Building #09-02 Singapore 119962
Email: [email protected]
Web: https://srmc.edu.sg
Facebook: SRMCsg

Community Ambassador; as someone who was raised in a rather privileged family, I hope to address the inequity in educational outcomes based on the circumstance of birth. Bounced around between Australia and Singapore a fair bit.