[Imperial College London] Let's Talk About COVID-19
Caused by the Severe Acute Respiratory Syndrome Coronavirus 2 (SARS-CoV-2), the outbreak of COVID-19 (previously termed "novel coronavirus" or "2019-nCoV") has become a public health emergency of international concern with more than 70,000+ cases and 2,000+ deaths across the globe.
As the epidemic seems to spread to more and more countries, people around the world are wondering about the trajectory of the epidemic and whether they should be concerned. Media reports of the epidemic often focus on the more eye-catching events: governments evacuating their citizens from Hubei province, passengers on cruise ships being stopped from disembarking following a detection of a case, or images of supermarket supplies running out in areas perceived to be at high risk. On social media, other reports about the epidemic range from unsupported rumours to deliberate disinformation are increasing a sense of panic many individuals are experiencing. Robust, reliable analysis is vital at this stage not only as a way to give concerned members of the public a sense of perspective, but also to support governments and other stakeholders in planning their responses.
In this course, you will hear directly from the experts who have been working hard on coming up with reliable estimates of the spread of the epidemic and its prospects. You will gain an understanding on how the spread of the epidemic is modelled, how transmissibility of infections is estimated, what the challenges are in estimating the case fatality ratio, and also learn about the importance of community involvement in responding to the epidemic.
This course is available free of charge.
If you want to learn more about infectious disease modelling, epidemiology, participatory approaches in public health, or health economics, a number of free MOOCs are available from Imperial College London. We also offer a fully online Global Master of Public Health for those of you who want to delve even deeper, as well as free online open courses.
Course Duration
Approximately 19 hours to complete
Course Content
Note: Course content is created in real-time with new materials uploaded as they become available.
Topics covered:
Introduction to Science Matters: Let's talk COVID-19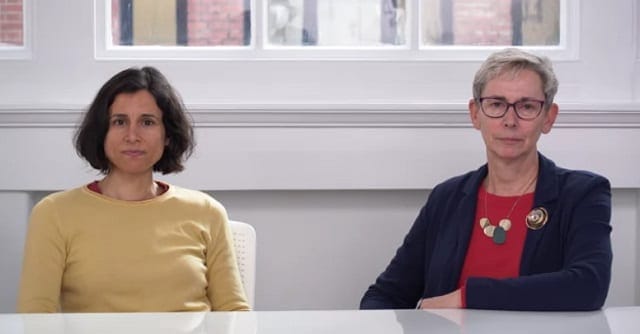 Overview of the Epidemic and the Basic Reproduction Number (R0)
This first part will include an interview with Prof Neil Ferguson, director of the MRC Centre for Infectious Disease Analysis (MRC GIDA) and the Abdul Latif Jameel Institute for Disease and Emergency Analytics (J-IDEA), who will give a situation report of the COVID-19 epidemic, its particular challenges and its potential trajectory.
The Case Fatality Rate: Why it Varies, and Why that Matters
The Case Fatality Ratio (CFR) is a measure of the proportion of detected cases of a given disease that die as a result of it. The Fatality Rate of Infections (FRI) is the proportion of overall infections that die as a result of it, and is often based on modelled estimates of total number of infections.
Phylogenetic analysis: how tracking viral genes informs our response
Prof Neil Ferguson presents your weekly update of the COVID-19 epidemic, which is then followed by an explanation of the contribution of phylogenetic analyses, the study of ancestral relationships, to understanding the epidemic.

Coursera provides universal access to the world's best education, partnering with top universities and organizations to offer courses online.