[IE Business School] Global Executive MBA
Last Updated on 27 April 2023
IE Business School's Global Executive MBA partners with UCLA, Singapore Management University and Insper Institute to help executives stay current with today's dynamic business climate by providing students the best business practices, frameworks, tools and techniques needed to run businesses at a global level. The programme develops executives into global leaders through four main pillars:
360-degree business understanding
Global leadership
Business innovation
Global business management
In addition to working with globally-minded executives from diverse backgrounds, this programme gives you the opportunity to be taught by faculty from multiple Business Schools.
With residential periods in Spain, Singapore, USA and Brazil, this MBA offers a truly global window to the business world. Interactive online learning periods occur between each face-to-face module, ensuring continued learning and connection between classmates.
Course Duration
An intensive, 15-month blended MBA programme offering a combination of face-to-face and online interactive learning.
Course Outline
Face-to-Face
The Global Executive MBA has five residential periods spread across four continents.
The first residential period in Madrid allows you to meet classmates and professors, establishing relationship bonds that will further develop throughout the programme.
During the following three periods, you will travel to Singapore, Los Angeles and Sao Paulo to immerse yourself in the various cultures and explore business aspects in each region. During these periods you will partake in classes with both IE and local partner faculty, company visits, workshops and cultural activities which will provide you with essential knowledge of how to apply global strategy at a local level.
During the final residential period in Madrid, you will present your final capstone project, complete your final exams and participate in the graduation ceremony.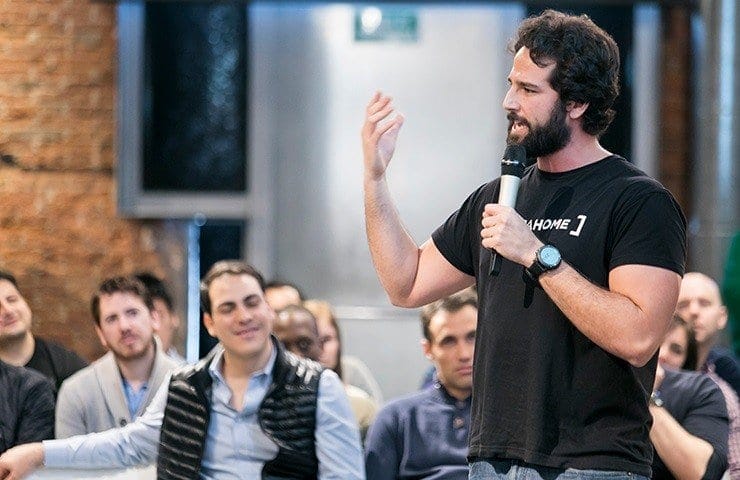 Online
As pioneers of the highly loaded blended methodology, the Global Executive MBA programme allows you to sharpen your skills from anywhere in the world, providing a flexible structure that suits both your professional and personal commitments.
Access to the IE Virtual Campus is available 24/7 and allows for daily interaction with your peers, group meetings, class participation, and contact with faculty and the academic department.
Students can access each course's forum to discuss the subjects that are being taught. The Campus is accessible via a variety of devices including smartphones and tablets.
The tools employed in the Global Executive MBA, as well as the various open channels of communication, serve as an exemplification of how business is executed in today's hyper-connected markets.
Course Outcome
Students must fulfill the following requirements to be able to request the issuance of the Official University Degree upon completion of the Master Programme.
Students will also receive a Certificate from UCLA Anderson School of Management, Singapore Management University and Insper Institute upon completion of each international module.
Course Schedule
Intakes: October and May
Who Should Attend
This programme is for you if you want to:
Polish your business knowledge
Learn best practices from other sectors
Gain a deeper understanding on how to do business at a global level
Refresh concepts in areas where you may lack expertise
Gain a new network beyond your own
Seek new business partnerships
Contact Information
Madrid Campus
María de Molina 11 – 28006 Madrid
Email: [email protected]
Tel: +34 91 568 96 00
Segovia Campus
Santa Cruz la Real, Cardenal Zúñiga, 12 40003, Segovia
Email: [email protected]
Tel: +34 921 412 428
To request for more information about the Global Executive MBA programme, click here.

Community Ambassador; as someone who was raised in a rather privileged family, I hope to address the inequity in educational outcomes based on the circumstance of birth. Bounced around between Australia and Singapore a fair bit.