Established in 1991, the HKUST Business School has risen to international prominence in a remarkably short period of time, achieving widespread global recognition and a variety of prestigious academic rankings.
Strategically located at the heart of Asia's economic centre, our students not only enjoy access to a unique fusion of East-meets-West, but also excellent proximity to China and the opportunity to experience the vitality of one of the world's most important economies.
Our full suite of degree programmes, including undergraduate, MBA, EMBA, MSc, PhD as well as a wide range of executive education programmes, means that the HKUST Business School is always at the forefront of educational development and business thinking. The HKUST Business School was the first business school in the region accredited by both the US-based Association to Advance Collegiate Schools of Business (AACSB International) and the European Quality Improvement System (EQUIS).
Global Reach
The School's partnerships with leading business schools in joint degree programmes have also been instrumental in building our international prominence. These include the acclaimed Kellogg-HKUST Executive MBA programme in collaboration with the Kellogg School of Management at Northwestern University in the US, and Master of Science in Global Finance with New York University's Stern School of Business.
Beta Gamma Sigma
Exceptional students are provided with the opportunity to become inductees representing the HKUST Chapter. Each year the School also nominates outstanding business and community leaders as HKUST Chapter honorees. Based on the society's values of honor and integrity (Beta), pursuit of wisdom (Gamma) and earnestness (Sigma), Beta Gamma Sigma has inducted over 750,000 exceptional members since its foundation, with over 2,000 inductees drawn from the HKUST Business School. They include professors, students, alumni and respected members of the community.
Programmes Offered
Undergraduate Programmes
The HKUST Business School offers a comprehensive undergraduate curriculum that emphasises students' holistic development and sense of social responsibility – key qualities to becoming successful business professionals in today's complex business world.
MBA
To succeed in today's ever-changing global business environment, our MBA students are challenged to be open-minded, assertive, principled and adaptable to a wide range of cultural contexts. Students learn the skills to operate successfully in today's complex, multicultural global economy, which prepares them to manage businesses in Asia as well as other international markets. We offer three MBA modules:
Full-time MBA
MBA for Professionals (Part-time Programme)
MBA for Professionals (Bi-weekly Part-time Programme)
EMBA
The HKUST Business School's Executive MBA is a world-class educational experience for senior executives, who are encouraged to challenge business conventions and further strengthen and enhance their management skills. They can select from two EMBA programmes:
The Kellogg-HKUST Executive MBA Programme
The HKUST EMBA for Chinese Executives Programme
Master of Science (MSc)
The HKUST Business School's Master of Science (MSc) programme offers a wide range of specialised educational programmes designed to satisfy the global demand for highly trained science-based executives.
HKUST-NYU STERN Ms in Global Finance
MSc in Accounting
MSc in Business Analytics
MSc in Economics
MSc in Financial Analysis
MSc in Global Operations
MSc in Information Systems Management
MSc in International Management
MSc in Investment Management
PhD
Our PhD programmes follow a strong research-intensive tradition in the North American model. Our PhD students are offered vigorous research training and exceptional collaboration opportunities with faculty, in preparation for their future careers in teaching and/or research. The programmes provide a global perspective and cover the major research disciplines of accounting, economics, finance, information systems, management, marketing, operations management and statistics.
Admission Requirements
Undergraduate Studies
Admission details for undergraduate studies can be found here.
Research Postgraduate Studies
Applicants for admission to PhD programmes must possess a good first degree from a recognised university or an approved institution. An applicant's undergraduate background is not a precondition for admission. We encourage students from both business and non-business majors, such as science, engineering, arts and other areas, to apply.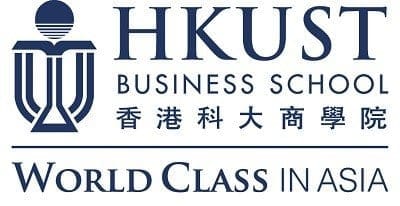 School of Business and Management
The Hong Kong University of Science and Technology
Clear Water Bay, Kowloon, Hong Kong
Tel: (852) 2358 7533
Fax: (852) 2358 1467
Website: www.bm.ust.hk
LinkedIn: HKUST Business School
---
Want to be listed on our website? Head over to this page to submit your info online!