Eduquest International Institute
Peter Drucker once observed: "Schooling traditionally stopped when work began. In the knowledge society it never stops." At Eduquest, we fulfil the quest for lifelong learning in today's knowledge society.
Offering a wide range of internationally-recognised training programmes, Eduquest enables working professionals to acquire the most valuable asset in the 21st century: new knowledge and skills. In turn, we help organisations to harness the most valuable resource: human capital.
We currently offer Singapore Workforce Skills Qualifications (WSQ) training programmes; professional qualifications from Chartered Management Institute (UK); leadership and management programmes for executives; and soft skills training. With a track record of training over 35,000 people since 2007, we have grown to be one of the most dynamic training organisations in Singapore.
Programmes Offered
F&B Programmes
WSQ Service Crew Programme
WSQ Kitchen Crew Programme
WSQ Food Handler Programme
WSQ Beverage Crew Programme
WSQ Interact with Guests
WSQ Maintain Displays
WSQ Food Hygiene Course
WSQ Refresher Basic Food Hygiene Course
WSQ Interact with and Serve F&B Guests
WSQ Maintain Food and Beverage Service Environment
WSQ Process Payments
WSQ Prepare Mise En Place 1
WSQ Maintain Food and Beverage Production Environment
WSQ Maintain Safe and Secure Working Environment
WSQ Prepare and Serve Coffee and Tea
WSQ Prepare Non-Alcoholic Beverages
WSQ Provide Counter / Take-Away Service
WSQ Co-ordinate Food and Beverage Service
WSQ Supervise Staff
WSQ Monitor Income and Expenses
WSQ Implement Loss Prevention
WSQ Maintain Inventories
WSQ Provide Catering Service
WSQ Coordinate Catering
WSQ Provide Quality Control for Service
WSQ Provide Specialty Coffee Service
WSQ Service Excellence Programmes
WSQ Provide Go- the-Extra-Mile Service
Implement Operations for Service Excellence
Demonstrate the Service Vision
Safety, Health & Environmental Programmes
These courses are unique because it will enhance the trainees' knowledge through interactive and practical training deliveries by Safety, Health and Environment (SHE) qualified trainers. The curriculum of some of these courses is tailored to cater to new workplaces covered under the new Workplace Safety and Health (WSH) framework. The SHE trainers will share their vast industrial working experience to the trainees with many practical examples and also updating them with the new legal policies and regulations in parallel with the new framework.
Environmental
Workplace Safety and Health (WSH)
Quality
Integrated Systems
Productivity & Infocomm Technology Programmes
Productivity Courses
ICT Courses
International Qualifications
CMI Level 3 Award in First Line Management
CMI Level 5 Award in Management and Leadership
CMI Level 3 Certificate in First Line Management
CMI Level 5 Certificate in Management and Leadership
Culinary Team Building Programme
The culinary team building programme is a creative approach targeted for companies who would like to transform existing work units at different departments into a cohesive unit that not only work together but also trust and support one another and respect one another's individual differences. Through cleverly designed culinary activities across different stages and themes, team members unite and work towards a common goal. Team dynamics can be greatly improved through collaborating, sharing and communicating with one another in order to accomplish the tasks.
Funding Details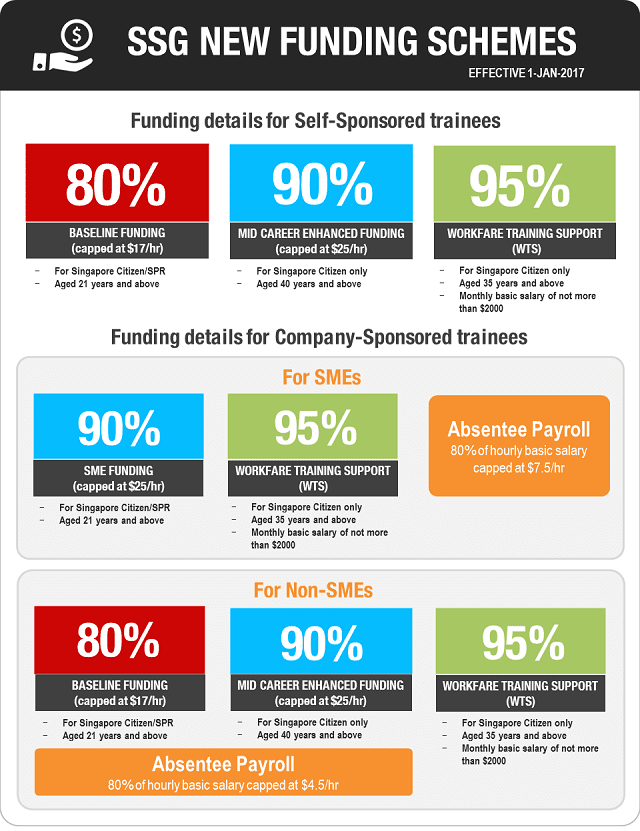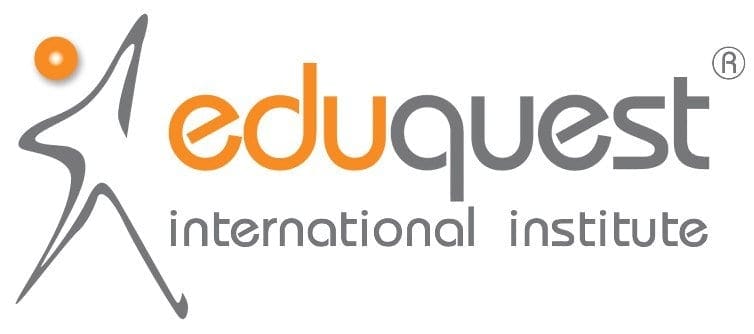 Eduquest International Institute
Main Office
1 Sophia Road,
#07-13 Peace Centre,
Singapore 228149
Tel: +65 6338 7151
Email: [email protected]
Website: www.eduquest.com.sg
Facebook: EduquestInternational
LinkedIn: Eduquest
Other Locations
West Campus
Devan Nair Institute for Employment and Employability
#04-06
80 Jurong East Street 21
Singapore 609607
Workplace Learning Centre
Lifelong Learning Institute #01-02
11 Eunos Road 8
Singapore 408601
---
Want to be listed on our website? Head over to this page to submit your info online!