Looking for scholarships? Start your search early!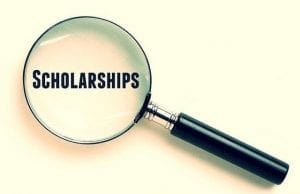 The earlier you start your scholarship search and application process, the better your chances of finding scholarships that your child is eligible for.
Starting the scholarship search early has many advantages:
Sufficient time to find as many scholarships as possible
For those who want to maximise the amount of money they can win from scholarships, they should apply to as many as they have time for and are eligible. Although many scholarships are focused on students in their senior year or already in college, that doesn't mean your child cannot do the research now and create a list that includes eligibility requirements, deadlines and award amounts.
Staying on top of year-round scholarship deadlines
By compiling the list of scholarships early, your child will be able to stay ahead of the curve to make sure he/she doesn't miss the chance to apply to a scholarship because the application closed before you even knew the scholarship existed. This is especially so for out-of-cycle scholarships.
The list of scholarship can be organised by date. Your child can then prioritise the application process by factors such as urgency, level of effort required and award amount. Doing this will help your child to make the the most of his/her time, particularly during the busy senior year.
Prepare materials in advance
Depending on the scholarship, your child may be required to fill out a quick application, submit an entire portfolio of work or include multiple letters of recommendation. Knowing what materials he/she needs ahead of time and preparing them in advance will allow your child to apply quickly when the time comes.
Examples of possible required materials are resumes and essays. While your child should tailor these to the specifics of each scholarship, for the most part, committees will all want to hear about topics like achievements, examples of leadership and service to the community. Your child can begin to craft an essay or create a list of accomplishments using this framework now, and then add on the specifics later.

A big fan of MOOC, I am intrigued by how technology has transformed education and makes learning fun again.