Homework Stress? Here Are Ways to Reduce It for Your Child.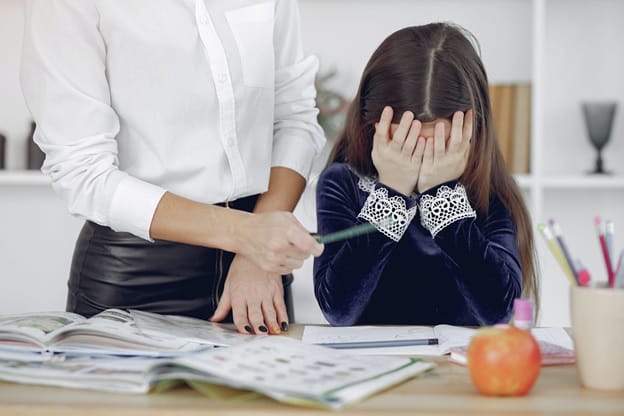 Homework is a huge part of children's education that has many benefits for students, but it can also cause stress. When kids are stressed out from doing homework, life becomes more difficult, and there is a greater chance that they may not retain as much information. It can also lead to a host of problems like procrastination. Parents must take steps to reduce their children's homework stress so they can focus on academic activities and avoid behavioral issues.
To alleviate your worries and reduce your child's stress from homework, you may want to try out some of the helpful tips below.
Get started early
One of the biggest mistakes parents make is having their children start homework after dinner when their energy and attention are running low. If you want to reduce stress from homework, then try to start your child's evening activities early in the evening so he can get started on homework right away. It will also help with the organization if you are able to have everyone on the same schedule every day.
Additionally, make sure to get rid of all distractions so that your child's brain is ready to focus on the homework. It can include getting rid of all video games, the television, and other electronic devices.
Help your child plan out their time
A lot of homework stress comes from your child's time on activities. Having a plan in mind will make it easier for your child to manage his time and complete tasks. Take a look at your child's desired schedule for the week and see what types of activities he has to complete each day. Then start planning out how much time he will have for each activity to figure out how much time he needs to spend on homework that night. If you know after-school practices will interfere with homework time, be sure to allot more time in his schedule to avoid putting him behind.
As much as possible, encourage your child to stick to the given schedule so that he can get everything done without cutting things short. It's also a good idea to help him prioritize his tasks so that homework and other activities don't become an afterthought.
Establish a place in the home to do homework
It's important to make sure your child has the proper space in the house to work on his homework around other activities. Make sure the area is organized and clutter-free so your child can focus on homework without being distracted by other tasks. The easiest way to do it is by finding an area in your home where you will be able to easily shut the door and not worry about interruptions.
For example, you may be able to create a study area in one room of your house and move the TV into another room so that both kids can work at their own pace and not be disturbed. It will also save on time because you won't have to switch rooms every time a kid needs a drink of water or has to go relieve himself.
Once you have established a place for homework, it is good to sit with your child for a few minutes when he first starts and explain the importance of working on homework. If you sit with him for a few minutes, it will show him that you are invested in his education and that it is important to stick to the daily schedule.
Stay organized
Another huge cause of stress for students is being disorganized. Make sure your child has a good place to store homework that he can easily get back to when he needs it. Additionally, you will want to ensure your child keeps a calendar or planner that shows him his daily schedule, so there are no unexpected changes when it comes time for homework.
It's also important that your child always has the proper supplies on hand at all times. If he forgets pencils or paper in the middle of assignments, then he could end up feeling like an interruption has been taken away from his original work. Start your child off with small supplies like a pencil, a pad of paper, and a couple of notebooks so he can build up his supplies over time.
Take a break from homework
When you notice that your child is stressing too much from homework, you may want to take a break from the task so that he can relax and get a better perspective on his work. Encourage your child to do something fun during his break, like going out to a park, playing a video game, or playing wooden blocks. You may also want to read a book or talk with him about something unrelated to schoolwork.
Make sure you have some fun activities set aside for your child in case he needs help when he is trying his hardest and getting stressed from homework. It will help him avoid all the negative feelings of stress from homework and give him an enjoyable break so that he can be back in school with enthusiasm in no time at all.
Summary
You can reduce your child's stress and help him stay on task by planning out his homework and reducing distractions. If you want your little child to be successful, then manage the time you provide for his homework and make sure he is able to do everything on time.
What other ways do you have to help reduce homework stress? Let us know in the comment section below!
Andrea is currently the head of content management at SpringHive Web Design Company, a digital agency that provides creative web design, social media marketing, email marketing, and search engine optimization services to small businesses and entrepreneurs. She is also a blog contributor at Baby Steps Preschool where she writes storytime themes, parenting tips, and seasonal activities to entertain children.