Last Updated on 3 May 2022
It can be difficult to choose a good primary school in Singapore for your child, especially if you have not been living in Singapore for long. The choice of available schools is great, but there are a lot of differences between primary schools. Schools vary with regard to their teaching methods, educational vision and atmosphere.
The Hollandse School (HSL) provides excellent primary school education in the Dutch language, with attention to individual learning needs in a safe and tight-knit community, where your child will soon feel at home.
As the largest Dutch language International Primary Curriculum (IPC) school, we also give intensive lessons in English as a second language, and from class seven onwards we teach French to our Flemish pupils and to any other pupils who may be interested.
Real Dutch education
Research shows that keeping up one's native language has several positive cognitive effects on developing multilingualism. Learning a new language is easier for children who already have a well-developed first language. Our Dutch primary school helps to develop the Dutch language of your children. Therefore, they will be at the same level as children who follow their education in the Netherlands and Dutch Belgium.
A number of foreign schools offer an hour or two of Dutch lessons in order to preserve children's native language skills. This is not the same as the Dutch education that we provide. The children who attend our Dutch primary school preserve their mother tongue, while also mastering the English language at a high level. If your family returns to the Netherlands or Belgium, your children will be able to enter the Dutch education system – even at secondary school level – without any problems and will also have a huge advantage with regard to the English language.
21st century skills
At HSL, pupils are prepared for an ever more swiftly changing world. We train them to develop the social and communication skills required for this, and help them to grow up to become citizens of the world ̶ no matter where they live.
Our Curriculum
The Hollandse School provides excellent education and a curriculum that prepares its pupils for the international world while retaining their Dutch language skills at the highest level.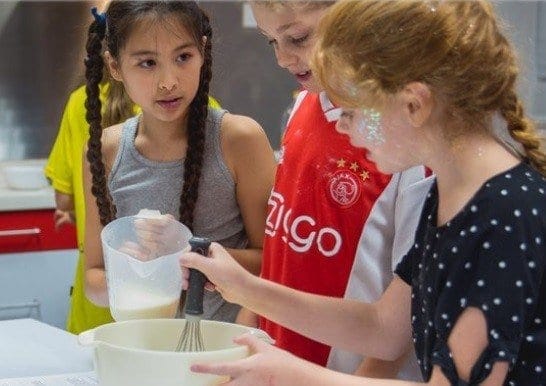 IPC education
The International Primary Curriculum works with interesting and inspiring themes that examine both the home and the host countries. These themes incorporate the subjects of history, geography, nature, technology, IT and visual art and focus on internationalization. Examples include young and old, the mission to Mars and the Middle Ages.
Differentiation according to level
Your child will be seen as an individual, and will receive lessons that are specially adapted to his or her educational needs. Our modern teaching methods are provided at different levels so that children can master a subject at the pace that suits them best.
If a child is capable of more, they are given extra challenges; but if a child needs more time or attention to master the learning material, they will receive extra time and instruction. This keeps children motivated and stimulates the development of their talents.
Admission
To enrol your child, please submit the following documents online:
An educational report
A copy of your child's most recent school report
Your child's most recent student monitoring system/test results (e.g. CITO, LVS, KIJK)
Examination results
A copy of your child's passport
A copy of both sides of the Singaporean ID card (FIN)
A copy of vaccination documents (measles and diphtheria)
A signed copy of the Facebook Privacy Disclaimer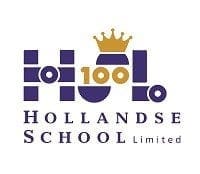 Hollandse School Limited
65 Bukit Tinggi Road
Singapore 289757
Tel: +65 6466 0662
Fax: +65 6467 7582
Email: [email protected]
Website: www.hollandseschool.org/en/
Facebook: HollandseSchoolSingapore
Instagram: hollandseschoolsingapore
LinkedIn: hollandse-school-limited-singapore
---
Want to be listed on our website? Head over to this page to submit your info online!