Regent's International School Bangkok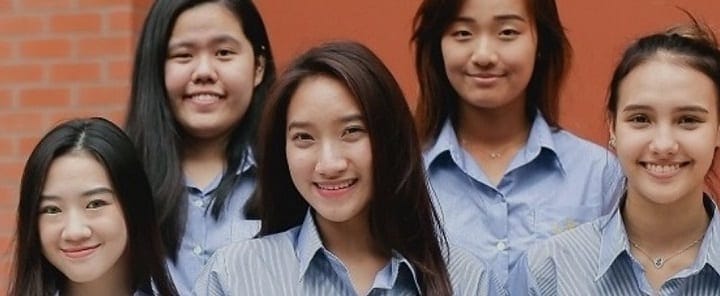 Regent's International School Bangkok is a day and boarding school for 2 to 18 years old in Thailand. We are guided by the British curriculum from the Early Years Foundation Stage (EYFS) leading to IGCSEs, although we go beyond it in many places. Post 16, we adopt the International Baccalaureate Diploma Programme (IBDP).
From our experience and passion for teaching, we know that nurturing the academic side is as important as the emotional, artistic, social and athletic skills. In other words, the head and the heart is what truly makes a future leader. Therefore, we nurture students to become socially aware, academically successful and life-confident global citizens. Pastoral and academic staff ensure that Regent's is a community where everyone gets the chance to become the best they can be. The success of Regent's International School, Bangkok is reflected in the enhanced English National Curriculum, world-beating IGCSE and IB Diploma results, investment in our excellent facilities and commitment to remain the "Home of well-rounded leaders of the future".
Our IDEALS
As part of the exclusive group of Round Square schools globally, and one of only two Round Square schools in Bangkok, we have a commitment to character education and experiential learning built around six themes – our IDEALS – International Understanding, Democracy, Environmental Stewardship, Adventure, Leadership and Service. We offer students the opportunity to do a Round Square exchange programme in over 50 countries around the world, including schools in Australia, US, South Africa, Japan, and the United Kingdom.
Our Teachers
We hire experienced and fully qualified teachers from native-English speaking countries – 80 percent are from the UK, the rest are from the US, Australia and New Zealand. We have rigorous selection procedures and a lower staff turnover than most international schools. All teachers come to us with a variety of personal achievements and interests that add greatly to the breadth and depth of our curriculum.
Boarding Options
Full Boarding
Full Boarding consists of seven nights a week during term time. There is no allocated leave out at weekends. However, if you would like to spend a weekend at home or with friends or relatives you may do this on any weekend provided you have permission. The cost of Full boarding THB 103,900 per term for Secondary (Year 7 and Up) and THB 89,400 for Primary (Year 4 – 6).
Flexi Boarding​
Flexi Boarding consists of three nights per week. Pupils will be allocated a permanent bed space. Flexi Boarding helps boys and girls to become more mature, self-reliant and confident and forges firmer friendships. Parents may choose weekly-boarding because their children normally have a long journey to school and they would like to lessen the travelling during the week, or because they would like to see if they like boarding, or just because that's how many nights away from home they feel comfortable with. The cost of three night's Flexi Boarding is THB 4,800 per week and will be charged in advance at the beginning of each term.
Occasional Boarding
Occasional Boarding offers pupils the opportunity to get a taste of boarding without having to make a permanent commitment. It is useful for sleepovers with friends, or when parents are absent from home for short periods. Occasional Boarding is subject to availability and where there is bed space. The cost of an occasional Boarding nights is THB 1,600 per night and this will be charged in arrears at the end of each term.
The Boarding House is closed over the Songkran and Summer holidays. However, we understand that for some families it can be difficult to travel home during the shorter breaks. We offer both Residential Service and Adventure trips for our boarders. Adventure trips vary in cost according to the distance and the length of the outing.
Programmes Offered
Primary Curriculum
All teachers in Early Years are native English speakers and every class has an additional Teaching Assistant.
We follow the English Early Years Foundation Stage Curriculum (EYFS). Our learning community provides a strong start in education for the children so that they are able to manage the transition into Primary School. We observe each child's progress and work hard to ensure that all children will have made language, literacy and personal development by the end of the Early Years Foundation Stage.
The English National Curriculum is made up of the following academic Key Stages:
Key Stage 1 (Years 1 and 2 for students aged 4-7 years old)
Key Stage 2 (Years 3 – 6 for students aged 7-11 years old)
We divide the management of our school into Lower Primary Phase Year 1-3 and Upper Phase Year 4-6.
Teaching strategies are contemporary. All staff, including teachers, specialist staff, EAL, learning support and teaching assistants work collaboratively and creatively to plan and present lessons that are varied, fun, personalised, differentiated and meet the needs of each and every child.
English Language Development
Our English Language Development programme is taught by fully dedicated specialist English teachers who accelerate their language acquisition until they are ready to enter mainstream classes. What this means is assigned time in classes that focus solely on this aim and purpose.
This structure sees students who arrive to the school with little or no English proficiency gain and develop English language fluency that allows them to take on the English national curriculum with ease and integrate with their international peers.
Intensive English Language Development
The IELD class is for students who are new to English and have little or no English language proficiency. They will be withdrawn from the mainstream class 18 periods per week and be given individualised, explicit English language instruction by an IELD specialist. During and towards the end of each term, the IELD teacher administers a series of listening, speaking, reading, and writing tests and then collaborates with the mainstream teacher to determine if the student can graduate to the ELD programme or should remain in the IELD programme for another term.
Secondary Curriculum
This curriculum is supported by a strong pastoral team as well as a variety of enrichment and extra curricular activities. Our curriculum is based on Key Stages that build on the Primary School curriculum and ensure progression from year to year.
Pre-IB Programme
Our pre-IB programme is a personalised intensive course that follows the second year of IGCSE and offers new students the opportunity to prepare for the IB Diploma. This programme is specifically designed for a student who is shown to have the ability and potential to be successful in the IB Diploma. However, they may lack the language and literacy skills in English to fully access the IB course, or may not have completed the first year of the IGCSE programme.
Typically, the programme has an emphasis on furthering a student's literacy skills in English. It aims to ensure that by the end of the year students are at intermediate level in English and have become more able and confident in reading, writing, speaking and listening in English.
IB Diploma Programme (Sixth Form)
Our IB Diploma programme ensures that our students leave school prepared for university, prepared for the challenges they will face but, more than this, able to actively participate in society as open-minded, principled global citizens. Our students consistently exceed world average point scores and go on to study at a range of universities including Oxbridge, LSE, Imperial, Manchester in the UK, Cornell, Pennsylvania, New York and Berkeley in the US, UBC and Toronto in Canada and City University in Hong Kong and many more.
Admissions
IELD/ELD Procedures
All new Regent's Primary students are tested for English language proficiency by the Admissions department. Students with English proficiency levels below their year level, will be assigned to either the IELD programme for intensive English or the ELD programne for their Language Arts lessons.
An assessment will be conducted with the school by appointment, although in some circumstances it may be possible for the assessment to be sat in a family's country of residence where that is outside of Thailand.
In most cases, the assessment is as follows:
Early Years (Pre-Nursery, Nursery and Reception) will stay in the appropriate class/year level for approximately 1-2 hours as a trial session. This appointment includes a period of time in the classroom to ensure that your child is ready to start school – there is no formal testing. It is a requirement that your child is toilet trained and is no longer bottle or breast feeding to be considered for a place.
Primary candidates (Y1 – Y6) will spend two days with appropriate class/year level from 8.00am – 2.30pm for assessment process. On these Trial Days, parents/guardian will leave their children with us for the whole period of time as a normal school day.
Secondary candidates (Year 7+) will be tested in Mathematics, English and Non-Verbal Reasoning (also Science for Year 12 candidates). The candidates will have an interview with a Senior member of staff who shall provide direct feedback to parents. The whole process will take up to four hours.
For Boarding Placement (Year 4+), the applicant will be interviewed by one of our Boarding team.
For more information on admissions, please visit this page.
COVID-19 Update
Here are six tips to prevent COVID-19 and other viruses. Taking these precautions can safeguard your child/children against illnesses, especially during these trying times.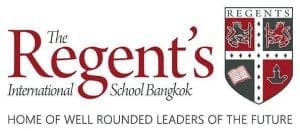 601/99 Pracha Uthit Rd, Khwaeng Wang Thonglang, Khet Wang Thonglang, Bangkok 10310, Thailand
Tel: 02 957 5777
Email: [email protected]
Website: www.regents.ac.th
Facebook: RegentsBangkok
Twitter: @RegentsBangkok
YouTube: RegentsBangkok
Want to be listed on our website? Head over to this page to submit your info online!