Last Updated on 3 October 2022
The story of ISS International School is closely linked to Singapore's vision and evolution as a regional and global leader.
Our Chairman and Founder, Mr. Chan Chee Seng, was a founding member of Singapore's post-colonial government. His belief in the newly founded Singapore and his commitment to his country resulted in many of years of service to Singapore as a Member of Parliament, and Senior Parliamentary Secretary.
At the time Mr. Chan retired from politics, Singapore was ready to take its place on the world stage and sought to attract foreign investment. A critical obstacle to this was the limited number of international schools in the country. Mr. Chan combined his deep-rooted love of learning with his understanding of his country's needs and created the vision for an inclusive international school with a cosmopolitan outlook; the ISS we know today.
In 1993 Mr. Chan's wife, Mrs. Chan Ching Oi, a pharmacist by profession, left her position with the Singapore Ministry of Health and joined him in furthering his passion and vision. She currently serves as our Chief Executive Officer (CEO).
Since our founding in 1981 the school has grown to two campuses and now serves around 750 students from over 50 different countries. As a family owned school, we function as a big family. We are blessed with a culture in which all students are valued and included. In keeping with our Founder's vision we aim to make a difference in Singapore and in the global arena and help students realise their individual potential.
Elementary School
Situated just off Orchard Road, in the heart of Singapore, ISS International School has a vibrant international culture to reflect that of our host country. With over 40 different nationalities amongst our students and highly skilled and dedicated staff from around the world, ISS offers all children a rich and diverse international education.
As one of the most established IB Primary Years Programme (PYP) schools in Singapore, the PYP has provided an international framework for learning at ISS since we were first authorised in 2002.
Middle School
Our Middle School continues to develop the atmosphere fostered in the Elementary School of a truly international and multicultural family. Our small size allows us to get to know students and parents better, as well as provide more individual attention where necessary.
We are located on the Paterson Road campus alongside the Elementary School. The two schools share the facilities of the library, canteen, changing rooms, car park and small playing field. Many of our Physical Education lessons are held off campus at the excellent sporting facilities nearby and students will be transported to these venues during their PE classes.
High School
Our High School develops future global leaders through a sound, vigorous and challenging education. The High School curriculum reflects ISS' commitment to prepare students for the challenges of the 21st century. ISS graduates enroll at colleges and universities in the United States, United Kingdom, Canada, Australia, Korea, Japan and around the globe.
The High School's campus is located on Preston Road, in a tranquil setting among the lush green background of the jungle, yet near the city centre in Singapore. Our surroundings provide a natural and safe background for both learning and an active school community life.
Programmes Offered
International Baccalaureate Primary Years Programme (IB PYP)
The PYP offers the framework for learning in the Elementary School at ISS. The PYP offers a trans-disciplinary approach, which draws individual disciplines together into a coherent whole, while preserving the essence of each subject.
At the heart of the PYP philosophy is a commitment to inquiry as the ideal vehicle for learning. Teachers and students are guided by a series of basic questions as they design curricular units for exploration and study. Throughout the units of study, each child will:
Develop a deep understanding of important concepts
Conduct research into knowledge that has local and global significance
Acquire and practice a range of essential skills
Develop positive attitudes towards learning, the environment, and other people
Have the opportunity for involvement in responsible action and social service
International Baccalaureate Middle Years Programme (IB MYP)
ISS students in Grades 6 to 10 follow the IB MYP programme as the bedrock of their studies. While the IB MYP programme commences in Grade 6 in the Middle School, students joining ISS at any point up to the start of grade 10 are normally eligible for the full IB MYP Certificate and all students who have successfully completed the whole of Grade 10 receive an MYP Record of Achievement from the IB.
The MYP consists of eight subject groups: Language Acquisition, Language and Literature, Individuals and Societies, Sciences, Mathematics, Arts, Physical and Health Education, and Design.
International Baccalaureate Diploma Programme (IB DP)
The IB Diploma Programme (DP)
At ISS we aim at providing access to the IB Diploma Programme to all those students who show outstanding determination/motivation and who have highly-developed personal organization and time-management skills. To that effect we provide support for students whose first language is not English, and we will frequently give students a chance to prove themselves if we believe they have the potential to succeed. This differentiated support has meant that over 90% of our students on the programme are awarded the IB Diploma, and our more able students continue to achieve top scores.
The IB Diploma Course Programme (DC)
Students who do not require or who are not suited to the IB Diploma Programme will follow the IB Diploma Course Programme (DC). They will study six IB Diploma courses at either Higher or Standard Level, but do not have to choose a minimum of three courses at Higher Level. The requirements for each chosen subject are the same as those for IB Diploma students and every student sits for the same externally set examinations at the end of the two-year course. In addition they complete two of the three IB Core components (Theory of Knowledge and CAS programme). Satisfactory completion of both components form part of the requirements for successful graduation from ISS.
Admission Procedures
Elementary School (Kindergarten to Grade 5)
Admission Checklist
Middle School (Grade 6 to 8)
Admission Checklist
High School
Admission Checklist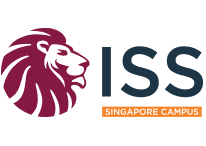 ISS International School
Web: www.iss.edu.sg
Facebook: ISSInternationalSchool
Twitter: ISSsingapore
YouTube: ISSsingapore
Elementary School
25 Paterson Road Singapore 238510
Tel: (65) 6235 5844
Fax: (65) 6732 5701
Email: [email protected] / [email protected]
Middle School
25 Paterson Road Singapore 238510
Tel: (65) 6737 6407
Fax: (65) 6735 4966
Email: [email protected] / [email protected]
High School
21 Preston Road Singapore 109355
Tel: (65) 6475 4188
Fax: (65) 6273 7065
Email: [email protected] / [email protected]
Want to be listed on our website? Head over to this page to submit your info online!