What is an International Baccalaureate (IB) World School?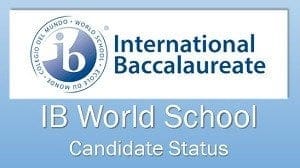 To be an International Baccalaureate (IB) World School means that the school has adopted and successfully demonstrated a commitment towards meeting all the standards, practices, and requirements in developing each programme as stipulated by the International Baccalaureate Organization (IBO). By committing to this framework, the school is in turn supported by the IBO to ensure high quality delivery and fidelity in the implementation of its programmes. IBO support covers four main areas: authorisation and evaluation; training and professional development; assessment; and curriculum.
The structure of the IB programmes are designed to provide all students with common understandings of key terms and tenets, while allowing schools to creatively use their resources to provide experiences that meet the needs of their student body.
Not all IB schools look and feel the same around the globe. However, students in IB schools do gain a shared awareness of what it means, for example, to be internationally-minded, to value and cultivate human ingenuity, to hone and make use of transdisciplinary skills, to approach learning with attitudes that yield optimum results, and to assess one's learning in a myriad of ways.
The IB provides extensive workshops on all aspects of the consideration and implementation of its programmes, whether it be the Primary Years Programme (PYP), the Middle Years Programme (MYP), or the Diploma Programme (IB DP). As part of the authorisation requirements, schools are obligated by the IBO to support IB recognised professional development opportunities for their staff, aimed at ensuring excellence in the execution of its programme.

Community Ambassador; as someone who was raised in a rather privileged family, I hope to address the inequity in educational outcomes based on the circumstance of birth. Bounced around between Australia and Singapore a fair bit.

Our aim is to help our children discover their talents, realise their full potential, and develop a passion for life-long learning.