Monash University is a member of the Group of Eight, an alliance of leading Australian universities recognised for their excellence in teaching and research. Group of Eight universities produce graduates who find full-time employment sooner, begin on higher salaries, and are more likely to move onto postgraduate studies than graduates from other Australian universities.
Within a short 50 years, we have achieved an enviable reputation for research and teaching excellence and are consistently ranked in the world's top 100 universities.
What's Unique?
The quality of our teaching and exceptional facilities are just two of the many reasons we're consistently ranked in the top 100 universities in the world.
The thing that is most special about Monash is our desire to make a difference. You'll leave with a greater sense of purpose, a global outlook, and the skills and confidence to make a positive change – to your own life, and to the lives of those around you.
Your Study Options
Off-campus learning
Just because you study with Monash doesn't mean you always have to study at Monash. We also offer off-campus study.
Study overseas
There is a world of options to explore. Wherever you choose to go, we can help you get started.
Study for a semester in Australia: Exchange and Study Abroad
We have agreements with over 115 universities worldwide, meaning exchange with us is easy because we've already done a lot of the legwork (like working out fee arrangements and pre-approving many units) for you.
Studying abroad with Monash is available to any university student – regardless of whether your home institution has an exchange agreement in place with us.
Entry pathways
If you didn't qualify for direct entry into Monash, don't worry. There are still plenty of ways to study at Monash. One of our entry pathways can smooth the way into the course of your choice.
Admissions
The way you apply differs depending on where you've come from, and where you're headed.
You want to study a coursework degree at an undergraduate level.
You want to study a coursework degree at a postgraduate level.
When your application is received, we will assess your application against university entrance requirements including: minimum age, English and academic entry requirements. Monash University is obliged to check that you are genuinely seeking temporary entry to Australia to study. If the University forms the opinion that you are not a Genuine Temporary Entrant (GTE) it may refuse to assess your application, withdraw an offer of a place, or cancel your confirmation of enrolment. In some cases applicants will be referred to their closest Monash registered agent to proceed with their university application and to assist with the GTE assessment and visa arrangements.
If your application is successful, we will make you a full offer. We will email this to you and to your agent, if you have one.
If we are not able to make you a full offer immediately, you may receive a conditional offer. A conditional offer means you must submit more information before we can send you a full offer. Usually, the information we need is final results, the results of an English exam, or transcripts. We will explain in the email.
If you are not successful for your first course preference, we will assess you for the next preference on your application form, or for a pathway program through Monash College.
Admissions Advice
You can check your credit or admission eligibility using the study credit and admissions eligibility search.
COVID-19 Update
The world is changing and we understand that you might be wondering what your Monash experience will look like now.
As a leading, global university, you can be assured we have all the tools, support and resources you need to study online, on campus and everything in between.
Study Abroad and Exchange programs have been cancelled for Semester 1, 2021. We will be contacting our partner institutions and updating our website with more information on Semester 2, 2021 as it becomes available. Monash has also provided a COVID-19 Fact sheet with further information.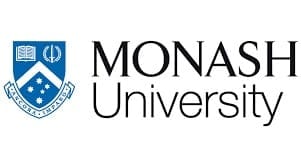 Tel: +61 3 9902 6000
Website: www.monash.edu
Facebook: Monash.University
Twitter: @MonashUni
LinkedIn: monash-university
YouTube: monashunivideo
Instagram: monash_uni
---
Want to be listed on our website? Head over to this page to submit your info online!