Last Updated on 21 April 2023

MindChamps is an international award-winning mind development institute that trains students in the Art of Learning How To Learn and the development of their Champion Mindset. What began as a research centre in Sydney has since grown into a global HQ in Singapore, literally a melting pot of cultures, a crossroads between the East and West. Here, we incorporate ground-breaking findings from Professor Emeritus Allan Snyder FRS into our programmes, to empower students in achieving their full potential.
To date, over 100,000 students – from pre-school to university level – have graduated from MindChamps internationally.
Our Pedagogy
The MindChamps philosophy lies in seeking and filling gaps that exist in society. One of the major global gaps we fill is in education, with our focus on the skills and strategies of learning, teaching 'how' rather than 'what' to learn.
Working side by side with international experts, MindChamps' unique approach identifies the domains of Neuroscience, Child Psychology and Theatre, synthesising them with Education. The team synthesised the revolutionary concept of the 3 Minds:
The Champion Mind – Celebrating the individual's uniqueness, going beyond conventional wisdom and overcoming adversity to achieve success.
The Learning Mind – Learning How to Learn strategies that actively assist our learner to understand, store, recall and synthesise information and concepts.
The Creative Mind – Connecting multiple perspectives and integrating them to generate new, creative ideas.
In essence, this is MindChamps' education model for the 21st Century, preparing children of today with the skills, flexibility and mindset to thrive in a rapidly-changing and information-saturated future, nurturing every child to be their own MindChampion.
Programmes Offered
Reading & Writing
Learning to read used to be about flashcard and learning by rote. After more than a decade of extensive research and development, MindChamps has developed the definitive reading and writing programme for children aged 3 to 10 years old. It aims to instil a love of reading and writing that will last them into their adult years.
Thinking Cap Programme
Primary 1 & 2
Research has shown that the way a child is taught to think and learn before the age of 10 will significantly influence all future brain development. This programme addresses this by developing effective learning and thinking strategies in Early Primary students.
Primary 3 & 4
This programme is specially designed to give primary school students the skills and techniques that will change the way they learn forever. It nurtures their 'Champion Mindset' – the springboard to launch an impressive academic journey.
Primary 5 & 6
This programme recognises the Upper Primary Years as key in the development of your child's future potential. It is built around these three key elements:
Personal Empowerment
The 4 'A's of Active Learning
Oral Preparation Skills
Secondary to Tertiary
This programme is for students engaged in Secondary, Junior College and Tertiary studies. As an extension to the Pri 5 & 6 programme, it is built upon a platform of:
Personal Empowerment
The 4 'A's of Active Learning
Confident Communication and Interpersonal Skills
PSLE Success
If after 5 years of schooling and tutoring, and your child is still optimising less than 60 percent of what could have been his or her best, then your child needs MindChamps' Optimal Flow Method to fill in all the gaps in his schoolwork. This method helps students actively understand new concepts, linking them to knowledge previously learnt, to create an all-inclusive link of subjects.
Student Testimonials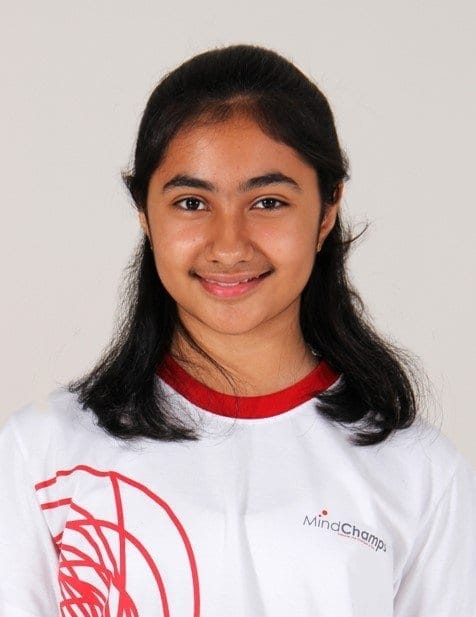 "I thoroughly enjoyed my learning journey at MindChamps where I learnt various techniques which are extremely helpful. I got 4 A*s and an aggregate of 270 for my PSLE!"
Mehakpreet Kaur Virdi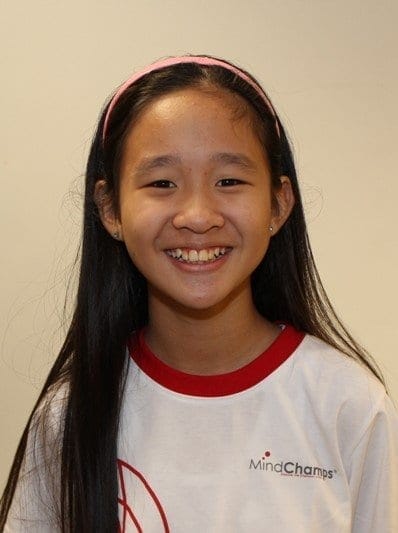 "After attending MindChamps, I managed to improve by 3 grades for English and Math for my PSLE. Thank you very much to the trainers at MindChamps!"
Koreen Lim


MindChamps Singapore
480 Lorong 6 Toa Payoh
#17-01 HDB Hub East Wing
Singapore 310480
Tel: (65) 6828 2688
Email: [email protected]
Web: www.mindchamps.org
Facebook: MindChampsFamily
Twitter: @mindchamps
YouTube: MindChampsFamily
Want to be listed on our website? Head over to this page to submit your info online!