Nanyang Technological University

A research-intensive public university, Nanyang Technological University, Singapore (NTU Singapore) has 33,000 undergraduate and postgraduate students in the colleges of Engineering, Business, Science, and Humanities, Arts and Social Sciences, and its Graduate College. ​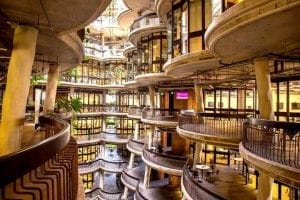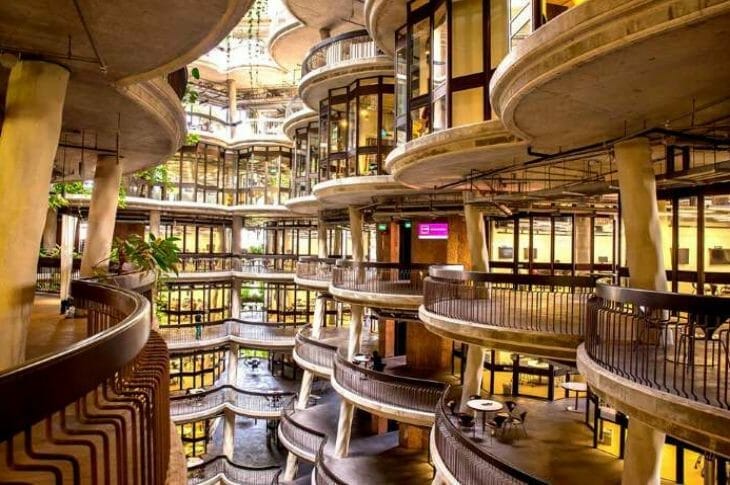 NTU's campus is frequently listed among the Top 15 most beautiful university campuses in the world. It has 57 Green Mark-certified (equivalent to LEED-certified) building projects comprising more than 230 buildings, of which 95% are certified Green Mark Platinum. Besides its 200-ha (500-acre) lush green, residential campus in the western part of Singapore, NTU also has a second campus in the heart of Novena, Singapore's medical district.
Meteoric rise in international academic reputation
In 2019, NTU was placed 11th globally in the Quacquarelli Symonds (QS) World University Rankings. It was also ranked the world's best young university (under 50 years old) by QS for the sixth consecutive year in 2019. In addition, NTU was named the world's fastest rising young university by Times Higher Education in 2015.
In engineering and technology, NTU is ranked 6th worldwide in the QS World University Rankings by Subject 2019. Mirroring this success is the College of Science, whose young chemistry department is ranked 13th among universities in the Nature Index 2019. Boosted by research at the Lee Kong Chian School of Medicine, NTU is also strengthening its foothold in areas such as biomedicine and life sciences.
The well-established Nanyang Business School is regularly featured among the leading business schools in Asia, with its MBA programme consistently rated top in Singapore since 2004 by The Economist.
Innovative learning
In higher education, NTU is driving new pedagogies so that millennials can learn more effectively in this digital age. Part of NTU's education strategy is the flipped classroom model of learning. The centrepiece of this new way of learning is The Hive, a groundbreaking learning facility that has been described by CNN as having redefined the traditional classroom.
Innovative education initiatives also include signature programmes such as Renaissance Engineering Programme, CN Yang Scholars Programme, NTU-University Scholars Programme. Designed for high-achieving students, these programmes offer a multidisciplinary curriculum, guidance by top faculty, interdisciplinary and intensive research opportunities, overseas exposure, as well as dialogues with world-class scientists and industry leaders.​
Set up jointly with Imperial College London, NTU's medical school, is grooming a new generation of doctors to meet the healthcare needs of Singapore.
Research impact
Known for research excellence and technological innovation, NTU leads the top Asian universities in normalised research citation impact (Clarivate Analytics' InCites 2018). In the 2019 Nature Index, NTU is placed 34th among the world's universities and first in Singapore.
NTU hosts two national research centres of excellence – the Earth Observatory of Singapore (EOS)​ and Singapore Centre for Environmental Life Sciences Engineering (SCELSE) – that are tackling important questions in environmental sustainability and public health.
NTU is also home to a number of world-class institutes. The National Institute of Education​ trains all teachers in Singapore, which is known for having one of the best education systems in the world.
Other key institutes at NTU include the S Rajaratnam School of International Studies, the Nanyang Environment & Water Research Institute and the Energy Research Institute @ NTU.
Graduate Programmes
​​​Our graduate programmes lead to the award of the degrees of Doctor of Philosophy and Master. There are 2 types of programmes: by Coursework and Dissertation and by Research. After you have read the admission requirements and decided on the programme you wish to take, apply online for Research programmes or apply online for Coursework programme.
Strong international relationships and collaboration with leading international institutions are hallmarks of our university. Our global partners are crucial in the university's efforts to become a global university of excellence.
International collaborative efforts between NTU and overseas educational institutions have led to dual/joint degree programmes. Students are able to study under faculty from both universities and also attend classes at both campuses. Some such programmes offered include Singapore-University of Washington Alliance in Bioengineering and Financial Engineering with Carnegie Mellon University. View the joint-degree programmes here.
Graduate Admissions
Minimum requirements for Coursework admission:
A good Bachelor degree
Some programmes may require minimum number years of work experience.
For applicants whose medium of instruction at tertiary level is non-English, TOEFL or IELTS scores are required.
GRE and GATE scores are not required for most Graduate Coursework Programmes.
For applicants to higher degree programmes by research, it will be helpful to both the Schools and the applicants if the applicants indicate their preferred research topic or area in their online application forms. This will help the Schools later to match applicants to professors.



Nanyang Technological University (NTU)
One Stop @ SAC
50 Nanyang Avenue, NS3-01-03
Academic Complex North
Singapore 639798
Tel: +65 6790 5895 (Admissions – Coursework) / +65 6790 4079 (Admissions – Research)
Email: [email protected] / [email protected]
Website: www.ntu.edu.sg
Facebook: ntusg
Twitter: @ntusg
Instagram: ntu_sg
LinkedIn: ntusg
YouTube: ntusg
Want to be listed on our website? Head over to this page to submit your info online!