Vietnam National University, Hanoi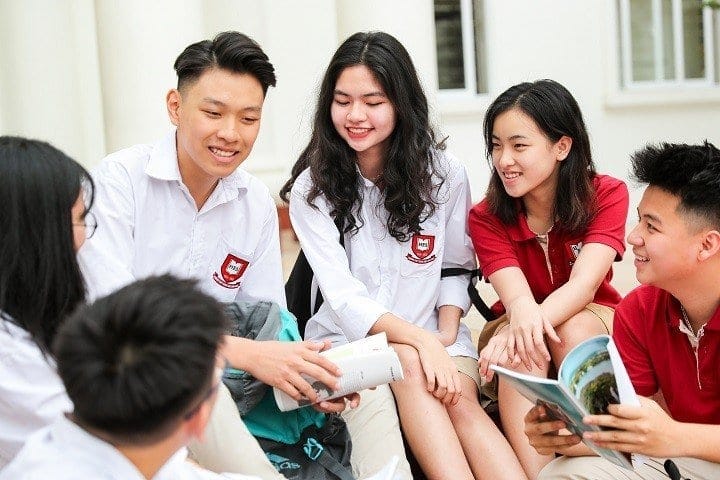 Vietnam National University, Hanoi (VNU) is one of two leading multidisciplinary and multi-sectoral national universities, tasked with producing highly qualified human resources for the development of Vietnam. Considered the symbol of intellectual life and education in Vietnam, VNU encourages innovation in training and research to keep pace with other top universities around the world.
One of the first universities in Vietnam to offer many training programmes taught in English, VNU seeks to combine training and applied research, natural sciences and social sciences, and science and technology. In doing so, it produces high quality human resources, fosters talent, performs key research tasks in the fundamental sciences and technology, and leads Vietnam's social-economy.
Every year, VNU produces more than 5,000 bachelors, 2,400 masters and 200 doctors graduating from 108 undergraduate programmes, 121 master programmes and 112 doctoral programmes in natural sciences, technology, economics, social sciences and humanities, education and foreign studies.
Undergraduate Programmes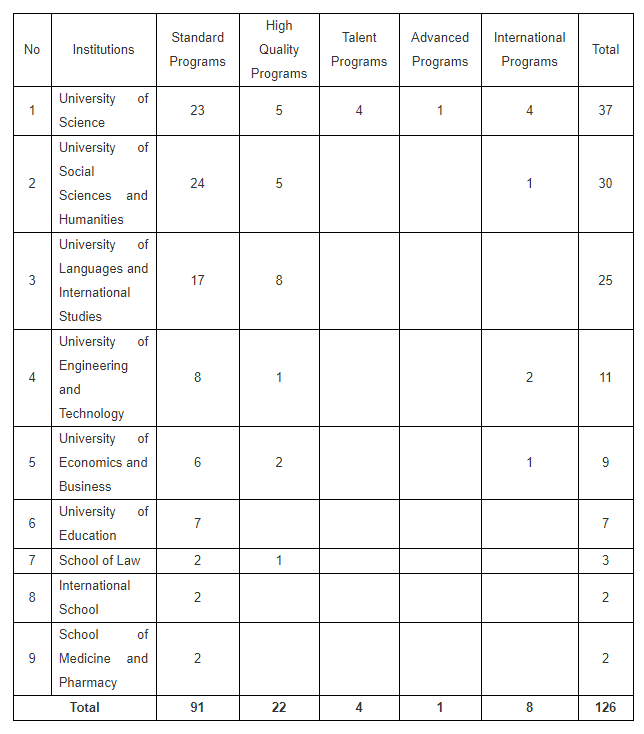 International Programmes
List of undergraduate majors taught in English:
Admissions
If you're an international student, visit this page to obtain more information on admission requirements, how to apply, exchange programmes, tuition fees and scholarships.


Vietnam National University, Hanoi
No 144 Xuan Thuy Road, Cau Giay District, Hanoi, Vietnam
Tel: +84 024 37547422 (Centre for Student Services)
Facebook: Centre for Student Services
Email: [email protected]
Want to be listed on our website? Head over to this page to submit your info online!