Pledge to be a Better Parent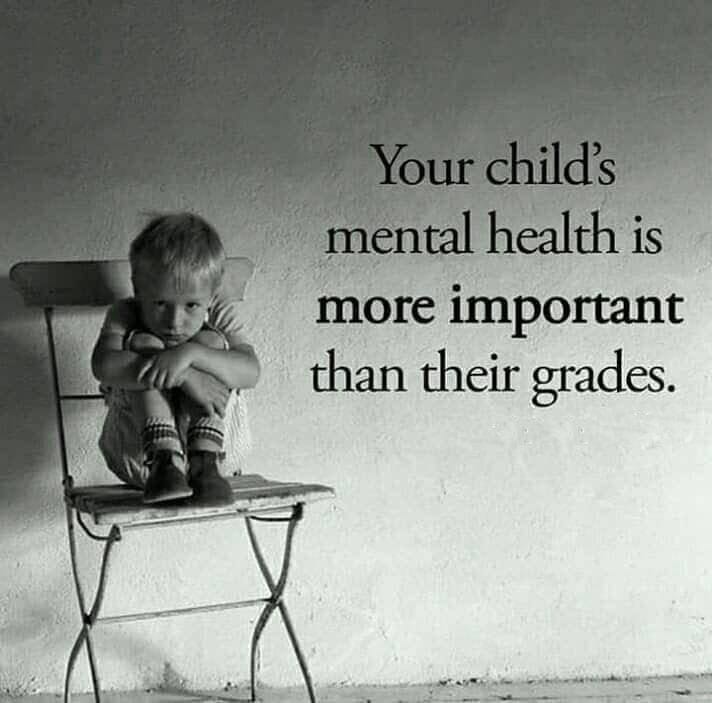 In Singapore, more than two young people aged 10 to 19 committed suicide every month in 2015*. This rate might not be the highest among all age groups, but remember, we are talking about teenagers who are not exposed to the pressures faced by adults at work, in their social life and even in relationships. Rates of teen depression and suicide have skyrocketed around the world, not just in Singapore. The World Health Organisation estimates that by 2020, mental illness will be one of the top five causes of death or disability among young people. Research from around the world also suggests that child depression and anxiety – and the substance abuse, self-harm, and suicide that often go with it – are now most common not among the lower echelons of society, but among children in families higher up the social ladder, where the pressure to compete is more intense. It's not an exaggeration to describe the younger generation as being on the brink of the worst mental-health crisis in decades.
* Source: Samaritans of Singapore (SOS)
Release The Pressure
There are many instances where parents have pushed their children over the edge in the pursuit of academic excellence. As a result, children now keep the kind of schedule that would make a CEO queasy. In Shanghai, China, ambitious parents are enrolling their children in preschool MBA programmes where they learn the value of team building, problem solving, and assertiveness. Some are barely out of their diapers.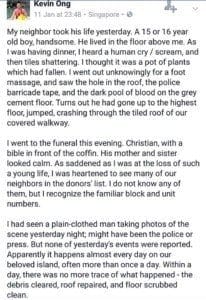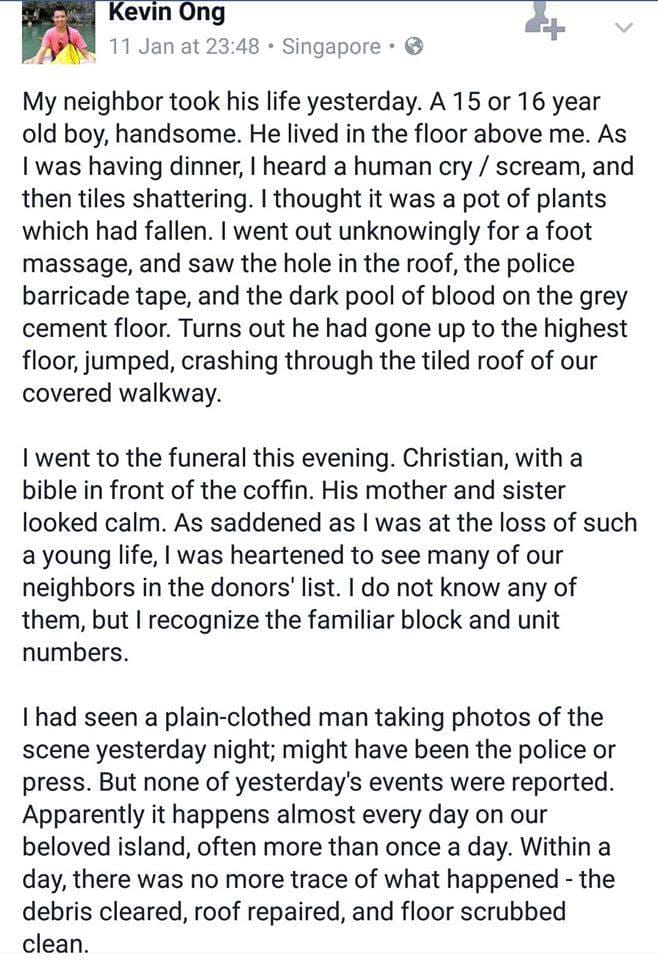 Lonely 12-Year-Old Girl Sadly Commits Suicide Because She Barely Passed Exams
High expectations made her try to kill herself
Pri 5 boy falls to death after failing exams for the first time
This graduate's life ends with a tragic death. After further investigation, her cause of death is even more tragic
Suicide on Campus and the Pressure of Perfection
Parents need to manage expectations of their children's studies
It Changed My Life: How a mother lost her 11-year-old son to depression
Don't get us wrong. We are not suggesting that you should let your children slide into mediocrity. If your children have the capability to excel, by all means encourage them to chase after their dreams (even if it means getting good grades in the process). But grades alone do not define your child's worth. Reared on someone else's definition of success, with failure not an option, our children end up as a generation of worker bees who are masters at playing the system but devoid of personal spark.
Hold Infinity in the palm of your hand
These days, our children are so busy racing to piano lessons or Kumon classes to "hold infinity in the palm" of their hands. When adults hijack childhood, children miss out on the things that give texture and meaning to a human life, including moments of solitude and even of boredom. Inadvertently, we are drilling into our children's head the message that what matters most is not finding your own path, but putting the right trophy on the mantelpiece, ticking the box instead of thinking outside it.
To see a World in a Grain of Sand
And a Heaven in a Wild Flower
Hold Infinity in the palm of your hand
And Eternity in an hour
~ William Blake, "Auguries of Innocence"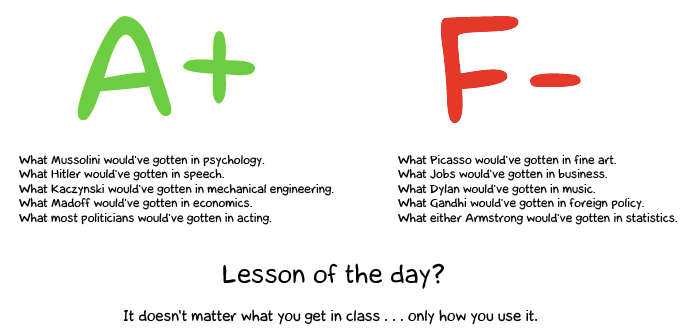 Your child's worth is more than grades. Join our community and help to inspire change!
Share and Inspire
If you agree that your child's worth is more than grades (and you're not alone, trust us), please take a minute or two to make a pledge to be a better parent on the guest-book below and help us to inspire change. While you're at it, please consider becoming our ambassador and help spread our message to like-minded parents. Our future generations will thank you for that!
You can also share your parenting journey with our community of like-minded parents. We're not looking to showcase infallible parents with perfect kids, but people with different sets of circumstances and experiences.
You should also check out Dr. Shefali's Conscious Parenting Masterclass.
Further Reading
Here is a collection of articles that you may find useful and informative. We will add more as we move along so do check back regularly.
Make A Pledge
Make your pledge by sharing your thoughts on our guest book!
66 entries.
The video above puts me to shame. I am one of those fathers who pushed my son to score A's in every subjects. Our relationship broke down completely because of that. My wife and I also argued frequently over our expectations. If I could turn back the clock, I would do it differently.
I understand we should not put too much pressure on our kids, but is it wrong to want them to do well? Society is getting more competitive and if our kids don't do well they will have a hard time in future.
Appreciate what you are doing! We need to change our mindsets.
Parents are responsible for this. On the result day a student thinks more about how his parents will behave with him if he got not very good marks than where he will got admission.
Thank you for doing this! Have a Happy Lunar New Year! ???
支持行动!现在的孩子压力太大了,功课越来越沉重,休息时间越来越短,根本无法好好享受童年。
I'm with you on this one, Stephen! However, sometimes my relax approach is perceived by my wife as if I don't care about the academic development of our two sons. Whatever it is, I will gladly support this pledge!
Lets not live through our children and force them to achieve what we could not become.
I think people should relax and let children do what they truly enjoy, This way they will develop life skills that are useful when they grow up.
Good initiative! I'll support the pledge!
I do think parents are responsible as the school is only trying to produce over achievers to show off their credentials. Parents can set the values and love their children for however they are.
We all want the best for our children but parents have their own pressures (specially middle and low income families).
I agree to this pledge. We should encourage our children by taking interest in their lives and also helping and guiding them how to deal with difficult situations in the light of our own experience.
I am a mother of three. When my eldest son was in secondary school, he was sent for counseling by the school for disciplinary issues - he was caught for stealing and vandalizing public property. Luckily both incidents occurred in the school so he was given the chance to make amends. I realized during the counseling session that this was his way of rebelling against my micromanaging his life by choosing which school he goes to, which subjects he study and which CCA he takes. From there I decided to take a step back when it comes to my younger children's education. They had no such issues like their brother and academically they also did better. So it's not really true that you must always push your children for them to perform better. I am happy to support this pledge.