My Teaching Journey – Dr Tan Lay Theng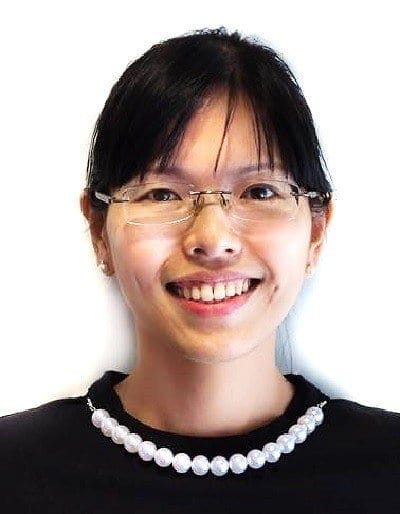 What inspired you to be a lecturer?
"What would you like to be when you grow up?" This was a common essay topic given to me when I was schooling. I would always dream to be a president, a scientist, an engineer or a doctor and… a teacher was inside my list.
I applied for the lecturer position after completing my PhD. I viewed it as a job at the start. Something happened and my perspective of it changed in 2012. Since then, this lecturer position is not just a job but is more of a calling to me. One of my mentees was from a complicated family background. She had suicidal tendencies, and wanted to quit school during her final year, as the people around her felt that it was a waste of money to get a diploma. Together with the counsellor at Republic Polytechnic, we spent countless hours to build her trust and got her to discover her potential. We encouraged and journeyed with her through her ordeal. Finally she completed her studies in 2013. She has been working for a few years and currently is taking part-time degree in SIM. I was and am inspired by how much a lecturer could impact a student positively and cultivating a spirit of hope.
Who inspires me to be a lecturer? I guess it's my students. They inspire me to be not just a lecturer, but a great educator.
What are the qualifications and skills needed for this role?
You need to care deeply for the subject matter. To begin with, you will need a good degree in the relevant subject with working experience, as your teaching materials have to be industry-relevant to make sure your students stay updated with the latest developments.
You have to be able to add colours into your students' lives by motivating them and cultivating a spirit of hope within them. To do that, you have to be willing to spend extra time with your students in mentoring, guiding and encouraging them.
You must also have an open mindset when it comes to learning. It is important to constantly upgrade yourself with the relevant knowledge and skills. For instance, I completed a 1-year course in "Specialist Diploma in Career Counselling" in Oct 2017.
Tell us about your teaching experience.
An educator takes multi-dimensional roles as a teacher, a coach, a mentor, a guide, and a motivator. I joined RP since 2009. It is a challenging and yet intellectually and emotionally satisfying journey. Before I became a teacher, I thought the most valuable contribution to the students is subject knowledge. However, as the time passed, I realise most of my ex-students remember and appreciate my effort because of the extra time I spent with them in guiding them in other non-academic activities. These include training them in public speaking, sharing my personal experience in motivating them, and listening to what they have to say.
Teaching can be stressful especially with a whole host of administrative tasks. It is easy to feel drained and strained. Hence, it is important to allocate a "self-care time" for ourselves.
What are some of the biggest challenges you face in the course of your work? How do you deal with them?
The challenges include investing time in how to take up multi-dimensional roles as a teacher, a coach, a mentor, a guide, and a motivator, and effort to build a relationship and then to see through the students' difficult times. Sometimes students do not see our good intentions. Also, it can be a challenge to work with parents who may not be very supportive and may push the disciplinary duty to the lecturer instead of working together.
Teaching can be stressful especially with a whole host of administrative tasks. It is easy to feel drained and strained. Hence, it is important to allocate a "self-care time" for ourselves. For me, my "self-care time" is my hobby – oil painting – once per week. Painting has therapeutic and stress-relief benefits. It makes me feel more balanced in my lifestyle and at the same time painting boosts patience, observation skill and creativity, which are useful as a lecturer.
What is the best part about your job?
The best part is being able to make a positive change in the student's life. In the short term, this means students perform better academically and get a job or university offer. In the long term, it means students become more confident of themselves (including having the strength to resist negative peer pressure) and widen and deepen their knowledge, skills and competencies to be ready for the future.
What advice do you have for parents who wish to enrol their child in your institution?
There are two quotes that I find meaningful:
As Albert Einstein puts it, "The important thing is not to stop questioning. Curiosity has its own reason for existing." It is important to always encourage the child to be curious in their quest for knowledge. RP's teaching approach is student-centered. Students enjoy our Problem-based Learning (PBL) approach as it is less threatening and they can learn independently.
"Knowledge will give you power, but character respect," as quoted from Bruce Lee. Learning at RP is conducted in a classroom where students work in a team of five. This setting allows them to learn how to organise the tasks and time, and communicate and manage people. Such non-work achievements prepare them to be ready for the workplace.
---
Keen to share your story? Head over to this page to submit it online!
Last Updated on July 21, 2020

Community Ambassador; as someone who was raised in a rather privileged family, I hope to address the inequity in educational outcomes based on the circumstance of birth. Bounced around between Australia and Singapore a fair bit.