My Learning Journey – Daryl Goh
Last Updated on 9 December 2020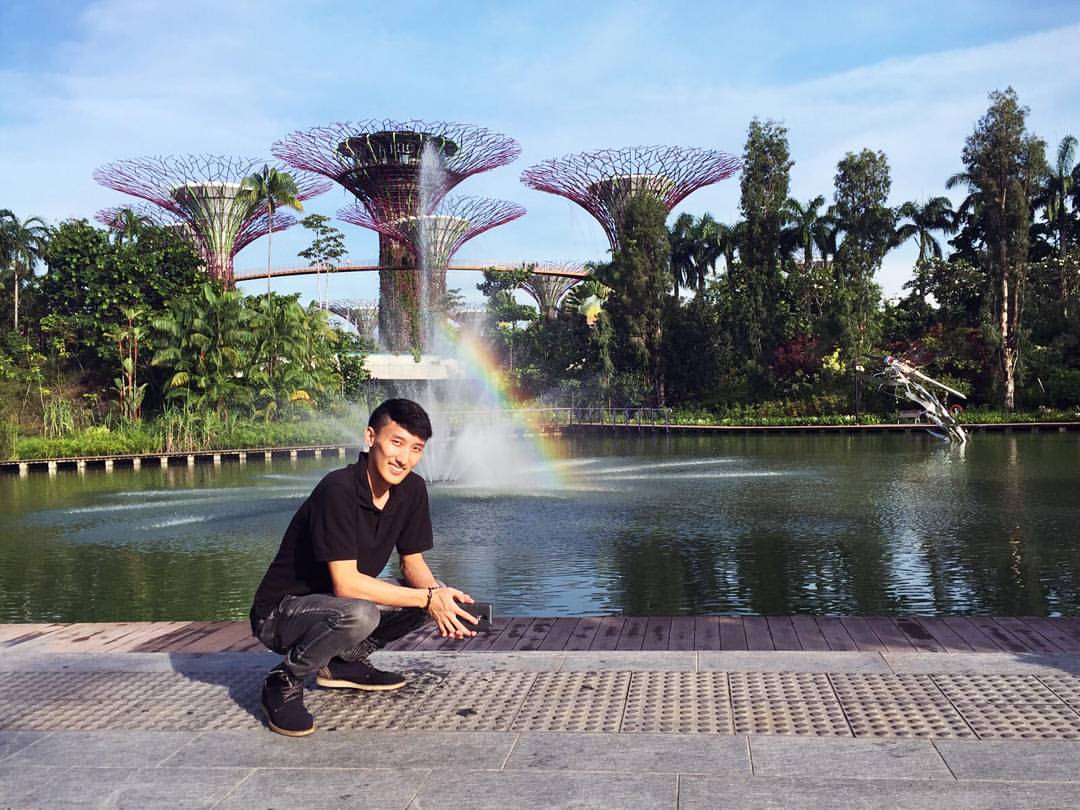 Name: Daryl Goh
Name of institution: Nanyang Technological University / Royal Melbourne Institute of Technology
Course of study: Bachelors of Fine Arts / Master of Fine Arts
Why did you choose to pursue this course of study?
Since young, I always knew I wanted to be an art practitioner. I had little or no interests in mainstream subjects in school. When the time came for me to decide on a degree programme, I did not hesitate and applied for the Bachelor of Fine Arts programme at the School of Art, Design & Media in Nanyang Technological University (NTU). Upon graduation, I had already set my sights on a Master of Fine Arts (MFA) degree and worked towards that goal. MFA programmes are perfect platforms for artists to sharpen their hard and soft skills, giving them the competency in their chosen specialisation. I believe that the MFA degree is a big step forward in showing others that I am serious about what I do.
How did you hear about these courses?
Back then, there were not many options for Bachelor of Fine Arts programmes and my art tutor in Junior College recommended that I apply for the degree programme at NTU. The MFA programme at Royal Melbourne Institute of Technology (RMIT) is an established institution producing an impressive alumni with unique art practices.
What is the best thing about studying in NTU and RMIT?
The technological support at NTU was incredible. The school had an incredible inventory of audio and visual gear. It was a perfect opportunity for a digital installation artist to learn, play and produce works. Once I even got to create an installation with a 8-channel live audio setup! On the other hand, RMIT has provided me with a conducive studio in the heart of Melbourne city. My practice and networking has never been situated in a better environment where I could thrive on the city's vibrant culture while using my studio as the generator for all my creative projects.
Rejections and criticisms are indicators that you are progressing so learn to embrace them.
What has been the most interesting aspect of your learning journey?
It is true that artists work really hard. Socio-economics pressures make this profession a waking dream. However, the things that I learned through my practice gave me a broader sense of life, the world, happiness, and much satisfaction that cannot be quantified in tangible ways. Over the years of being a professional, I have also discovered that creative professionals have the biggest window of opportunities in the market as their skills are interdisciplinary. Their creative methodology in problem-solving, speed in idea-generation and obsession to do things differently often make them answer-providers, media-strategists and experiential communicators across various industries. I have also read countless articles arguing that the MFA degree will be the new MBA degree!
What advice do you have for students who wish to pursue a similar course of study?
Give everything and go all the way in. Do not aim to be good but strive to be different! Rejections and criticisms are indicators that you are progressing so learn to embrace them. Most importantly, love what you do 🙂
---
Keen to share your learning experience? Head over to this page to submit it online!
Proud father of two lovely kids, who at times pushed me to seriously consider editing out the word "lovely" from this sentence. (I am not alone in this.)