My Entrepreneurial Journey – Ng Yi Xian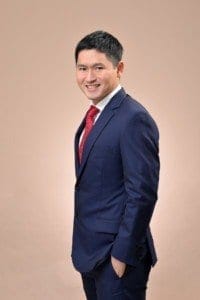 Name: Ng Yi Xian
Name of organisation: EtonHouse
Designation: Executive Director
Tell us about your background.
My siblings and I all interned in EtonHouse as assistant teachers before we started university. In retrospect, this was a very wise move on my mother's part. It helped each of us to learn about EtonHouse and ask ourselves if this is something we were passionate about.
After interning at EtonHouse, I spent 9 years in the US, first studying in the University of Virginia and then subsequently working in finance. I was an investment banking analyst for Credit Suisse and later became a hedge fund analyst. I spent a year traveling around the world before returning to my family business two years ago.
What motivated you to join the family business?
Several years ago, back when I was working in a hedge fund in Boston, I returned home for a short holiday. I ended up rushing my mother to the A&E ward of a hospital on the night of my return because she had a stray fish bone stuck in her throat. While spending many hours late into the night with her in my jet lagged stupor, I realised that my mother was mortal and was responsible for the livelihoods and education of thousands of staff and children. She was juggling many things in her life and needed help. A week later when I returned to work in Boston, I gave my employer a year's notice and told them I was going to Singapore to help my mother.
We all want to do everything at once, but it is important for an entrepreneur to devote the resources at hand strategically to handle what matters most first.
What are the most important skills required to be an entrepreneur?
Focus is key. Every company, every team and everyone has finite resources. We all want to do everything at once, but it is important for an entrepreneur to devote the resources at hand strategically to handle what matters most first.
What are some of the biggest challenges you face? How do you deal with them?
Finding balance and being calm is always incredibly difficult. Any sort of exercise together with some meditation can go a long way. Carving out the time to do this is hard, but it's important because if you don't have a sound mind and body, you cannot lead. One thing I've found useful is to create a morning routine. I wake up, do 10 minutes of exercises to wake the body up, meditate for a while and drive to work while drinking a breakfast smoothie. If you can start every day the same way with a sound mind and body, it gives you a fighting chance for all problems any day!
What advice do you have for people who wish to become entrepreneurs?
You are not alone. There are several support networks that exist, such as Family Business Network, Entrepreneurs Organisation and Young President's Organisation. Each of them is unique in its own way and is made up of good people. You won't necessarily find the answers you seek in these organisations, but they might help you find the answers within yourself!
What other plans/ideas do you have in the pipeline?
Affordable international education is something I'm passionate about, expect to hear more from EtonHouse in this regard!
---
Are you an entrepreneur with an interesting story to share? Head over to this page to submit it online!
Last Updated on December 22, 2020

Community Ambassador; as someone who was raised in a rather privileged family, I hope to address the inequity in educational outcomes based on the circumstance of birth. Bounced around between Australia and Singapore a fair bit.