Green Shoots International School
Last Updated on 4 September 2022
At Green Shoots International School, we combine a high-quality education for families in Central Vietnam with a strong sense of responsibility for the people and environment around us.
Any school is, first and foremost, a place of academic learning and Green Shoots is no exception. Our small class groups, differentiated teaching and learning style, tightly-structured curriculum, and dedicated teaching staff ensure that your child will benefit from the best possible learning experience we can provide.
Located in the beautiful town of Hoi An, in Central Vietnam, our students are ideally placed to experience urban, rural and coastal environments and learn how to work with these to ensure sustainability and continuity from the region's historical past to its vibrant future.
Field Trips
Field trips and outings are an integral part of learning at Green Shoots, where experiential learning is key to our programme. School trips offer a variety of benefits to students of all ages: they can reinforce learning that has taken place in the classroom, engage students in a real-life project, develop socialisation skills, offer exposure to new environments and situations, and develop curiosity. On top of all this, they are fun! Trips and outings allow children to bond with classmates in a new way and gain a new perspective on people, places, and situations they are approaching from a new angle.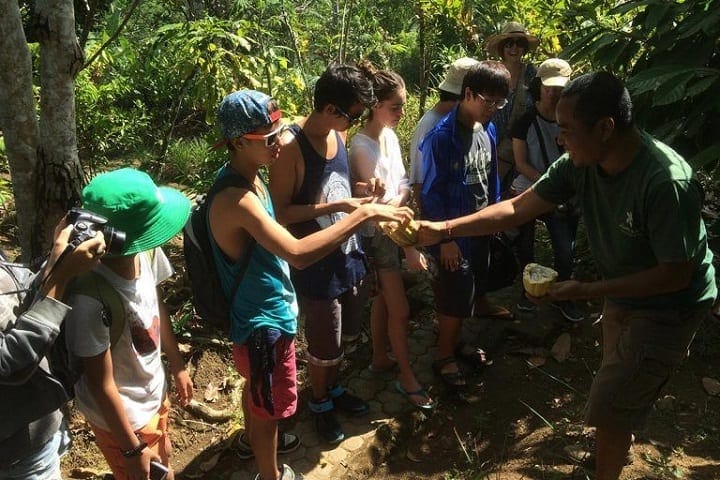 Our teachers plan trips that support learning in different areas of the curriculum. Most of these will be local (in the Hoi An and Danang area) and will take place during school hours. Some trips may be overnight and, for our secondary students, may involve overseas travel. Our primary classes often celebrate the end of the school year with an overnight camping adventure on school grounds.
Programmes Offered
Our primary aim is to instill a lifelong love of learning for our students and to develop a sense of responsibility for the world in which we live. With this goal in mind, and in order to ensure that we meet internationally recognised academic standards, we adopt a combination of subject-based core learning with inquiry/project-based learning using the UK National Curriculum and Cambridge International curriculum.
Early Years
Our Early Years programme is guided by the UK's Early Years Foundation Stage (EYFS) framework to provide quality educational experiences for learners from two years to four years old.
Primary Years
Our Primary programme follows the UK's Key Stage 1 and Key Stage 2 and educates children from five to 10 years old.
Secondary Years
The Green Shoots Secondary programme is split into two phases. The first phase, which educates students from 11 to 14 years old, combines Cambridge International Exams' Cambridge Secondary 1 (CS1) programme with the UK's Key Stage Three. The second part of our secondary programme, which caters to students from 15 to 16 years old, follows the Cambridge International General Certificate of Secondary Education (IGCSE) curriculum; a two-year programme of study culminating in a series of exams that lead to internationally recognised qualifications. At this stage, students may begin to elect subjects of personal interest in preparation for completion of their secondary education and possible preparation for pre-university studies.
French Programme
We offer a French Integrated programme to primary-aged learners who enter the school with sufficient fluency.
This programme is designed to meet the needs of bilingual students for whom French is spoken at home and is either their primary language or has been a prior language of instruction. It ensures that French language skills are retained and developed, allowing students to function in a French-speaking environment after leaving Green Shoots.
Admissions
Our school accepts new applications at any time during the academic year and aims to make the enrolment process as simple as possible. Our admissions staff are always available to help you through the application process.
Entrance into our IGCSE programme after the academic year has commenced will be considered based on the student's previous studies and relevant testing.
To find out about entry for your child, please follow the simple steps outlined below.
Step One
Contact our Admissions staff via [email protected]
Step Two
Upon answering all your questions and arranging a school campus viewing, should you decide to apply for enrollment, we will provide you with the link to the application portal.
Step Three
Once we receive a completed application from you and the application fee is paid in full, we will review and consider your child for a place at our school. The decision will be communicated to you in 5 working days from completion of the application for enrolment.


414/7 Cua Dai, Cam Chau District, Hoi An, Quang Nam Province, Vietnam
Email: [email protected]
Tel: +84 235 392 4954
Website: https://greenshoots.edu.vn
Facebook: Green-Shoots-International-School
YouTube: Green Shoots International School
Instagram: green_shoots_international
Want to be listed on our website? Head over to this page to submit your info online!