[Auston Institute of Management] BSc (Hons) in Construction Project Management (Top-up)
Last Updated on 2 December 2022
Students in Bachelor of Science (Hons) Construction Project Management will be equipped with a broad range of construction project management skills, who have the technical depth required by the profession and the necessary breadth of knowledge required to see their roles in a wider context and work effectively alongside other built environment professionals.
Course Outline
Students will undertake 10 modules. Each academic year is divided into three terms commencing February, May and September.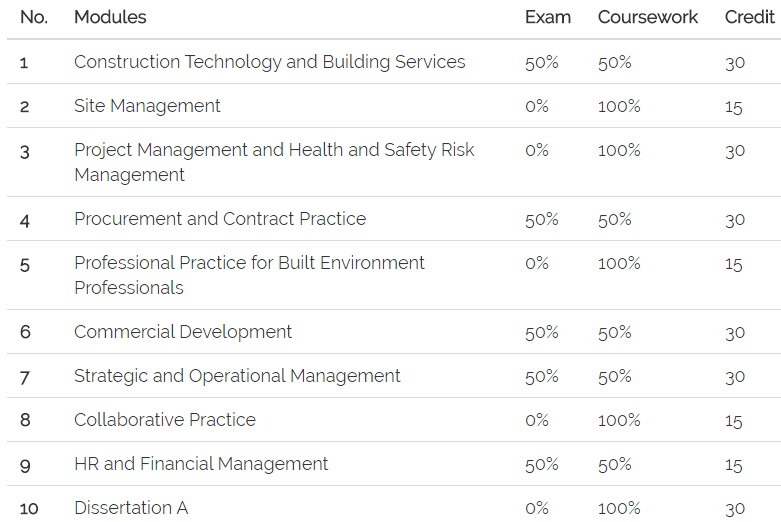 Students who meet the requirement may apply for modules exemption subjected to the approval of University of the West of England, Bristol UK.
Course Outcome
Students who successfully complete and pass the modules stipulated in the course structure will be awarded the Bachelor of Science (Honours) in Construction Project Management from University of the West of England, Bristol UK.
The award of the degree is guaranteed by the university to be identical to that awarded in the UK, in certificate, transcript, rights and recognition.
Those who complete the programme can then move on to pursue Master of Science programme awarded by University of the West of England, Bristol UK.
Course Fees & Financing
Speak to our programme consultants for course fee promotion or study grant availability.
Entry Criteria
Applicants aged 19 years or older are eligible to enter the Bachelor Degree programme with one of the following qualifications:
Auston Diploma in Construction Project Management, or
Singapore government Polytechnic Diploma in relevant fields (in engineering, construction, facilities management, quantity surveying etc)
BTEC National Diploma Level 4 (Construction)
Other equivalent qualification from recognized institutions
Mature candidates (aged 30 with minimum 8 years working experience) : may be admitted on a case to case basis with a minimum of 10 years of formal education and certification that is deemed equivalent by the institute's Academic Board. Additional measures may be taken to ensure the candidates suitability to the programme.
Applicants whose first language is not English or whose previous qualification was not taught and assessed in English must provide evidence of attainment in English Language by achieving an IELTS 6 or an equivalent qualification.
Contact Information
Auston Institute of Management
Tel: +65 6334 5900
Email: [email protected]

A big fan of MOOC, I am intrigued by how technology has transformed education and makes learning fun again.