SkillsFuture Study Award for Design Sector
Last Updated on 8 May 2020
Fast Facts
The SkillsFuture Study Award aims to support early to mid-career Singaporeans to develop and deepen specialist skills needed by our future economic growth sectors and in sectors meeting social needs. It can also support those who already have deep specialist skills and wish to develop other competencies. They will receive a monetary award of S$5,000, on top of existing Government course fee subsidies, to support their skills acquisition journey. They do not need to serve a bond.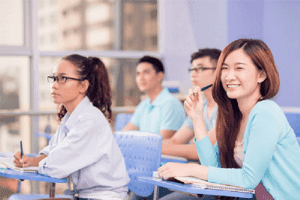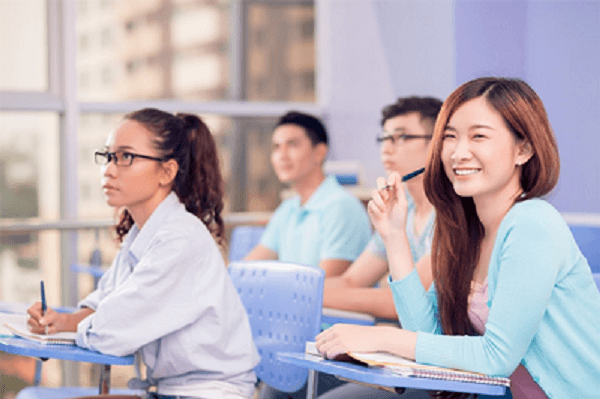 Sector Overview
The Design sector can be categorised into Image-Making (Visual Communications, Packaging Design, Fashion Design), Object-Making (Industrial and Product Design, Furniture Design) and Place-Making (Architecture, Landscape Architecture, Interior Design, Urban Planning). The coming together of these disciplines often results in creative ideas and concepts that translate into innovative products and meaningful services.
To stay ahead of the competition, designers must improve the quality of their designs by deepening their skills and training. Cross-disciplinary skills will enable professionals to provide holistic design solutions, while understanding design business strategy will enable designers to better manage projects and understand clients' businesses. Together with training in Design Management, Service Design/Experience Design, and Digital Design, designers will be able to tap opportunities for better product, service and process innovation.
Eligibility Criteria
Singaporeans with at least 3 years of work experience in the following roles or seeking to:
Deepen existing design skills or broaden complementary skills;
Contribute to the Design ecosystem with the aspiration to take on a larger design-focused role;
Make a mid-career transition to enter the Design sector, preferably with complementary skillsets; or
Scale or accelerate a design entrepreneur's business.

2. Committed to deepening skills in the sector
3. Has track record of contributing to learning and training of self and/or others
4. Must not have completed course of study at the point of application
5. Applicants must have been accepted/enrolled into the course
6. Courses should be relevant to the needs of the design sector
7. Not a previous recipient of any SkillsFuture Study Award
8. Course fees should be S$4,000 or more (after all subsidies/sponsorships). Stacking of several courses is allowed.
Applicable Courses/Disciplines
Types of courses applicable include certificate courses, specialist diplomas, degree programmes, postgraduate programmes.
Local and overseas courses from reputable institutions are supported, subject to approval. A list of approved overseas design institutions is listed here, based on the following criteria:
– Standing and reputation: Institutions are listed in internationally establish university rankings.
– Track record: Institutions have been established for more than 10 years and have good academic track record.
3. Collaboration with the industry: Institutions have faculty members with industry experience or offer collaborations with industry partners.
4. Courses should be minimally 1-month long (for full-time) and 3-months long (for part-time).
5. Online courses and conferences are not supportable.

Application Procedures
Step 1: Download application form.
Step 2: Submit completed application form on the online portal.
Step 3: Submit the following supporting documents to [email protected]:
Scanned coloured copy of IC (front and back);
Scanned photocopy of Letter of Offer/Matriculation from the institution;
PDF of information on selected course of study;
A document showing the start and end date of the course (dd/mm/yy). This can be a student contract, the school academic calendar or a letter from school;
Information of any government subsidies/sponsorship amounts received;
A short write up on how you have contributed to the learning and training of self and/or others.
Evaluation Process
Evaluation of applications is ongoing and on a first-come-first-serve basis, till the award quota is met. Evaluation would take up to at least 8 weeks upon receipt of all documents/information to the satisfaction of DesignSingapore Council. Only shortlisted applicants will be notified. Applicants will be assessed holistically on their work experience as well as the usefulness and relevance of the proposed course in helping their career development.


DesignSingapore Council
Ministry of Communications and Information
111 Middle Road, National Design Centre
Singapore 188969
Tel: (65) 6333 3737
Email: [email protected]
Website: www.designsingapore.org
Facebook: designsingaporecouncil
Instagram: designsingapore
About DesignSingapore Council
DesignSingapore Council was established in 2003 to help develop the nation's design sector. This follows from the Economic Review Committee's report which identified the creative industry as one of the three new sectors (including education and healthcare) for economic growth. Developing the design sector can help to enhance Singapore's value proposition; as well as contribute to the country's economic growth and social progress.
DesignSingapore Council is part of the Ministry of Communications and Information.